What Our Auto Dealers Are Saying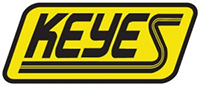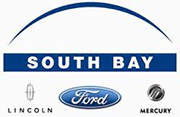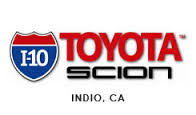 Howard Tenenbaum, Vice President, Keyes Motors Inc.
"Cartel is the go to company when it comes to Point-of-Sale Insurance.  They have been in the industry for over 25 years and have the best solution for our uninsured buyers.
Read more…
They give personalized service and help the Keyes Automotive Group manage and reduce risk.  We have done business with Cartel for over 20 years. They provide peace of mind when it comes to handling insurance issues in our stores. We enjoy an excellent relationship with Cartel and highly recommend them to anyone that asks."
Mike Cronin, Dealer Principal, Fontana Nissan
"Cartel Marketing impressed me immediately with their professional manner, quality products and total understanding of my dealership's needs.
Read more…
We use InsureExpress and BridgePlan exclusively to handle our buyers who cannot provide or verify current proof of insurance. The process is quick, easy and customer friendly. Cartel provides excellent service, training and support and most importantly they stand behind what they do 100%. We have tried other providers and none even come close to the quality, reliability and consistency I get from Cartel."
Gary W. Premeaux, President, South Bay Ford
"For over 20 Years Cartel has provided my dealership with profitable and relevant products, valuable services, F&I training and accountability that has directly impacted my bottom line.
Read more…
Our most profitable dealership acquisition was self funded through our reinsurance company which also gave us the ability to self finance all equipment, computer, signage and leasehold improvements. Cartel has stood the test of time and has always been there for me. I wouldn't use any other company for my F&I and Sales needs. I am completely satisfied with Cartel and highly recommend them to all of my dealer friends."
James Ochner, General Manager, I-10 Toyota
"Cartel Marketing delivers best in class service and peace of mind. We partnered with Cartel in 2004 and we use their InsureExpress product exclusively for our point-of-sale insurance needs.
Read more…
Their knowledgeable agents are committed to supporting our store by continually reviewing our compliance procedures, training our staff, and holding them accountable. We highly recommend Cartel Marketing!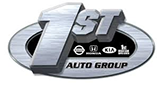 Darrell Coletto, Dealer Principal, First Auto Group
"Cartel has the experience and people to improve results that have helped us to generate millions of dollars over the past 15 years. Their products and services are second to none! I recommend them highly to all my dealer friends."

John Ball, Dealer Principal, Ball Automotive Group
"Our stores have been happily involved with Cartel for more than a decade.  They provide risk management and compliance solutions as well as options for our point of sale insurance needs. I recommend Cartel without hesitation"

Steve  Wallace, Owner, Team Nissan
"We have been doing business with Cartel Marketing for over 20 years.  They have always been very dependable and helpful with all of our point of sale insurance needs. I highly recommend them to anyone needing their services" 

Tim Hutcherson, Downey Nissan
"We have partnered with Cartel for many years.  As an integral part of the Southern California automotive market, Cartel understands the unique challenges of our business and how to make the most of every sale.  They are both big enough to provide the resources we need and small enough to be fast, flexible, and responsive.  I recommend them without reservation."